Cricket Pitch Petrol cum Electric Roller (1 Ton)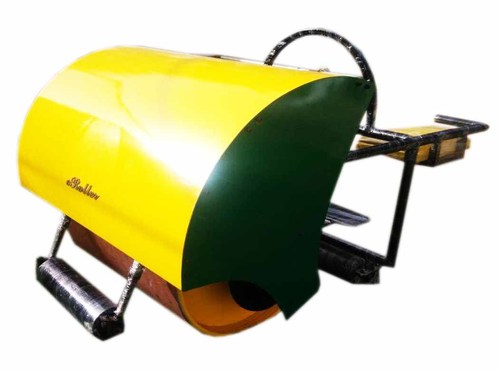 Cricket Pitch Petrol cum Electric Roller (1 Ton)
Product Description
Specification:
Body (MS): Dynamic Sleek
Net Weight: 750kg.
Gross Weight: 1000kg. (After filling oil/water)
Rolling Width of 36
Motor Power: Upto 3 HP (ISO 9001)
Engine: Briggs & Stratton (Petrol)
Super Silent & Eco Friendly
Special Safety Drive (Computerized Programming)
Speed: Variable Speed
Easy to move forward or reverse.
Control Penal: Easy to drive with minimum effort.
Accessories Providing: Electrical wire 80mt. (ISI)
Very low maintenance and running costs.